COMPLETED
Donation
Padel Monaco Federation
European Padel Championship
OUR FIRST EUROPEAN PADEL CHAMPIONSHIP NOVEMBER 2017
Financing the participation of the Padel Monaco Federation team in the first European Padel Championship in Estoril (Portugal) from 13 to 18 November 2017
Who we are ?
Padel Monaco is a young Federation established in September 2014 by Padel enthusiasts. We don't get any State subventions and have to finance our activities by donations or private sponsors (the Federation will be able to submit a grant request next year).
For the last 18 months, we have been training Monegasque players to allow them to defend the colours of Monaco in International Competitions. Last year Monaco was able to play for the Padel World Championship qualifiers.
The goal of this fundraising
This year, the male team has directly qualified for the finale phase of the European Padel Championship that will take place from the 13th to 18th November 2017 in Estoril, Portugal. Our team members, in accordance with the criteria of the International Federation of Padel, are either Monegasque nationals or Monegasque residents for more than 3 years (Monaco is only a very small country with 8,300 nationals). For the European Championship, our Padel Team will be as follows:
- Benjamin Balleret : Monegasque Resident, former David Cup Player for Monaco and ATP classification n°204 Worldwide.
- Yann Bertrand : Monegasque National, excellent tennis player, passionate about Padel for the last 2 years,
- Franck Damar : Monegasque National, doubles partner of Yann Bertrand in tennis and now in Padel,
- Anthony De Sevelinges: Monegasque National, still holder of the Monegasque record in Athletics, good tennis player and padel player for the last 3 years.
- Stéphane Gloaguen : Monegasque National, tennis coach and physical trainer for big ATP players, padel player for 4 years.
- Colin Gresham : Monegasque Resident, passionate about padel for 4 years, playing 3 or 4 times a week.
- Andrew Knox, Monegasque Resident, padel player for20 years and co-president of the Padel Federation of Monaco.
They will be travelling with Philippe Sassier co-president of Padel Monaco, padel and passionate since 1989 following a visit to Argentina, and Kristina Clément, coach trained by the Spanish Padel Federation. Monaco will be one of the 16 countries represented during this competition. The objective is to participate and try to get to the best possible ranking and experience against other nations and play against the best Worldwide players (notably Spain).
How will the funds be used ?
The donations collected will be used for the expenses of a team of 9 people (6 players, 1 replacement, 1 coach and 1 Federation representative) for a period of 7 days. Transportation : Nice / Lisbon Return, hotel & meal expenses. Objective : Monaco is represented and can participate in the next European Championship of Padel in Estoril. Global Budget to participate in Estoril EUR 5.000EUR Ideal amount that we'd like to collect EUR 3.000EUR
If we collect more than the EUR 2.500, this will allow us to finance other Padel events.
Daghe Munegu !
| Surname | Date | Amount |
| --- | --- | --- |
| Philippe Sassier | 20/10/2017 | 70.00 € |
| Julien Devissi | 19/10/2017 | 30.00 € |
| Anonyme | 19/10/2017 | Hidden |
| Anonyme | 19/10/2017 | Hidden |
| Séverine Vanis | 18/10/2017 | 30.00 € |
| Carine Crovetto Rinaldi | 17/10/2017 | 100.00 € |
| Philippe Sassier | 15/10/2017 | 30.00 € |
| Karin Alet | 14/10/2017 | 20.00 € |
| Nicolas Peretti | 13/10/2017 | 300.00 € |
| Anthony De Sevelinges | 11/10/2017 | 100.00 € |
| J-f Cadiou | 11/10/2017 | 50.00 € |
| Yann Bertrand | 05/10/2017 | 50.00 € |
| Serge Milanesio | 05/10/2017 | 50.00 € |
| Heide Murer | 04/10/2017 | 20.00 € |
| Anonyme | 02/10/2017 | Hidden |
| Xavier Bonneru | 02/10/2017 | 20.00 € |
| Philippe Sassier | 01/10/2017 | 40.00 € |
| Anonyme | 01/10/2017 | Hidden |
| Géraldine Dumas | 30/09/2017 | 30.00 € |
| Richard Aimonetto | 28/09/2017 | 50.00 € |
| Rémi Devissi | 28/09/2017 | 50.00 € |
| Bernadette Vermeulen | 26/09/2017 | 20.00 € |
| Giolitti Christine | 23/09/2017 | 30.00 € |
| Barry Coffey | 23/09/2017 | 100.00 € |
| Christine Castellino | 22/09/2017 | 100.00 € |
| Veronique Merlo | 22/09/2017 | 22.00 € |
| Andrew Knox | 21/09/2017 | 300.00 € |
| Timothy Vickers | 21/09/2017 | 200.00 € |
| Franck Damar | 21/09/2017 | 50.00 € |
| Yannick Thomel | 21/09/2017 | 50.00 € |
| Philippe Sassier | 21/09/2017 | 100.00 € |
| Irina Peterson | 21/09/2017 | 100.00 € |
| Colin Gresham | 21/09/2017 | 200.00 € |
| Jean Gresham | 21/09/2017 | 50.00 € |
Choose your reward
50 € and more
Maillot de la Fédération Padel Monaco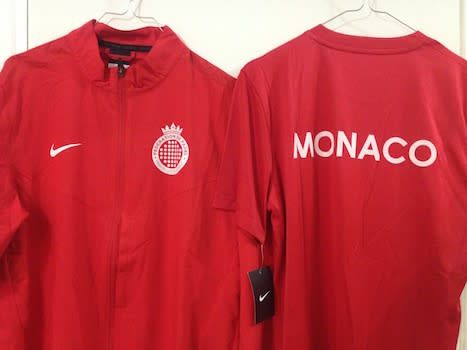 8 contributors
100 € and more
1 heure d'initiation au padel au sein de la Fédération Monégasque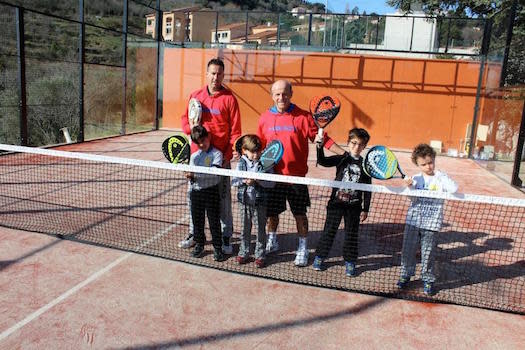 3 contributors
300 € and more
Une raquette de padel NOX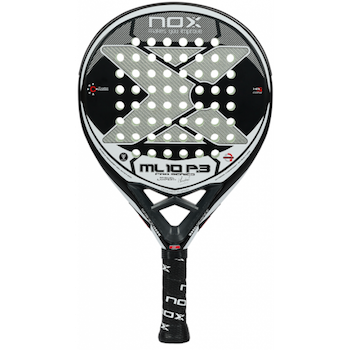 2 contributors